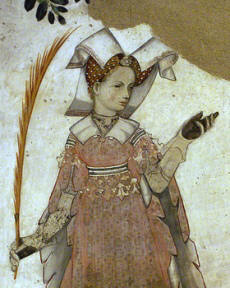 The project

THE TROUBADOURS AND ITALY
A REPERTORY OF TROUBADOUR POEMS CONCERNING THE HISTORY OF ITALY
---
The poetry of the troubadours left a profound mark on Italian literature and culture, not only because it stands, both for form and content, as the direct antecedent of the Sicilian School of poetry, but also because it created an erotic and courtly image in the collective consciousness, which is still relevant today. However the troubadours, who were often directly involved in the historical events and social phenomena of their day, also composed songs about politics and ethics. From the late twelfth to the early fourteenth century their presence in Italy increases: many begin to frequent the courts of northern Italy and they often celebrate, recount and comment critically different events in Italian history.
Thus the troubadour poems that refer to Italy constitute an extremely interesting historiographical source which medievalists, from the historical school up to more recent critical trends, have used and continue to use as reliable documentation concerning society, ideology, forms of representation and, on the whole, political and religious history. This body of literary witnesses, edited in 1931 by Vincenzo De Bartholomaeis in the volume Poesie provenzali storiche relative all'Italia, is now redefined as a larger corpus and presented in new critical editions, together with an Italian translation and historical commentary to the texts which takes into account the most recent bibliography.
The digital repertory, L'Italia dei trovatori, is made possible thanks to a FIRB (Futuro in ricerca) 2013 grant from the Italian Ministry of Education and involves two research units based at the University of Naples 'Federico II' and at La Sapienza – University of Rome. Numerous scholars from Italy and abroad are also involved in the project and will provide new critical editions of some of the texts that form part of the corpus. The repertory may be consulted in open access at Rialto: Repertorio informatizzato dell'antica letteratura trobadorica e occitana.
ISBN 978-88-6887-118-5
DOI 10.6093/978-88-6887-118-5
---
Università di Napoli Federico II

Ministero dell'istruzione,

dell'università e della ricerca

Sapienza Università di Roma
---